Offering the 'sexy French cousin to pizza,' Flambee Cafe opens this week in Willow Grove
June 13, 2017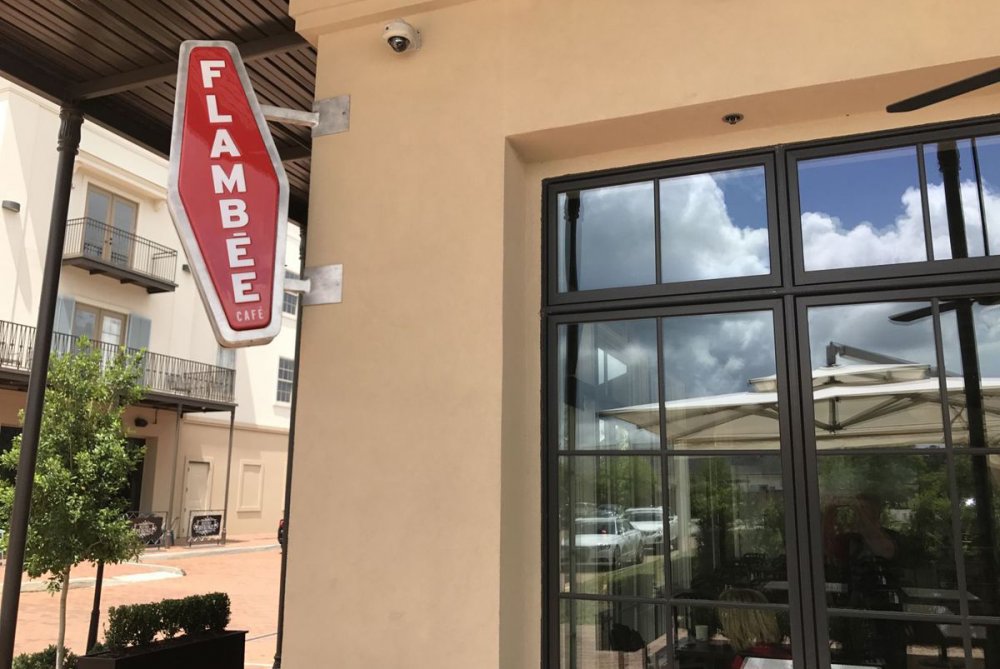 BY MATTHEW SIGUR | msigur@theadvocate.com

A new restaurant from the owners of Bistro Byronz is opening this week.

Flambée Café opens Tuesday at 8210 Village Plaza Court in the Willow Grove neighborhood off Perkins Road. The restaurant specializes in tarte flambées, or "the sexy French cousin to pizza," according to restaurant owner Emelie Kantrow Alton and her crew.

Alton said she and developer Richard Carmouche had been working on ideas for a new restaurant concept for Willow Grove, and pizza kept coming up in the conversation.

"We didn't think the world needed another pizza joint," Alton said. "We thought we could meet the need in a different way. We spent a lot of time looking at trends in New York, then we dug into our French heritage and came across the tarte flambée, the French version of a pizza."

The restaurant will offer the traditional take on the dish with lardons, crème fraîche and onions. From there, Flambée Café will offer unique spins on it, including a more traditional Italian version with pepperoni and even a Boudin-style tarte flambée for those who need a little Cajun flair.

The menu also features open-faced sandwiches, or tartines, served hot or cold; niçoise and other salad options; and shareable pots de feu entrees like meatball bourguignon, ratatouille and coq au vin.

The restaurant seats around 60 patrons inside, with room for another 30 outside. Patio seating will open sometime next week. Business hours for Flambée Café are 11 a.m. to 9 p.m. Monday-Thursday, 11 a.m. to 10 p.m. Friday-Saturday.

For more information, call (225) 367-4170 or visit facebook.com/flambeecafe.
---